New Clients Welcome!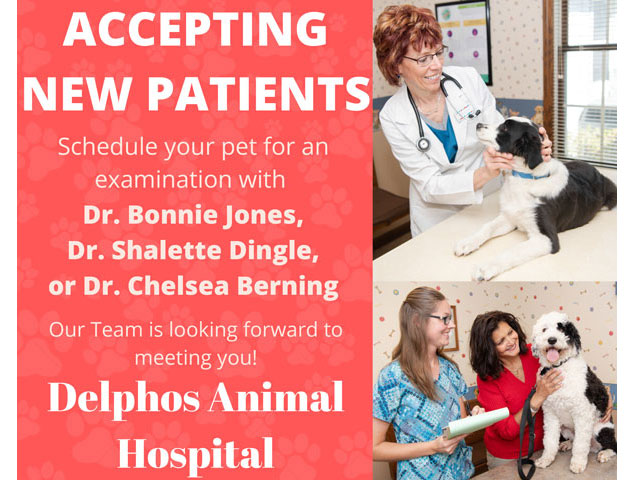 January 20, 2020
Look no further than Delphos Animal Hospital for all of your pet's needs. Drs. Bonnie Jones, Shalette Dingle, and Chelsea Berning can't wait to meet them!
Our hospital has a long-standing history of providing exceptional, compassionate care to dogs, cats, pocket pets, and small ruminants in the area so whether you're new here or just looking for a change, we are here to help.
Call us today at (419) 692-9941 to book your pet's next appointment. We look forward to seeing you soon.